The Parish is located in South Lanarkshire, Scotland some three miles south of the town of Lanark.
The Church itself is situated in the village of Carmichael.
<![if !vml]>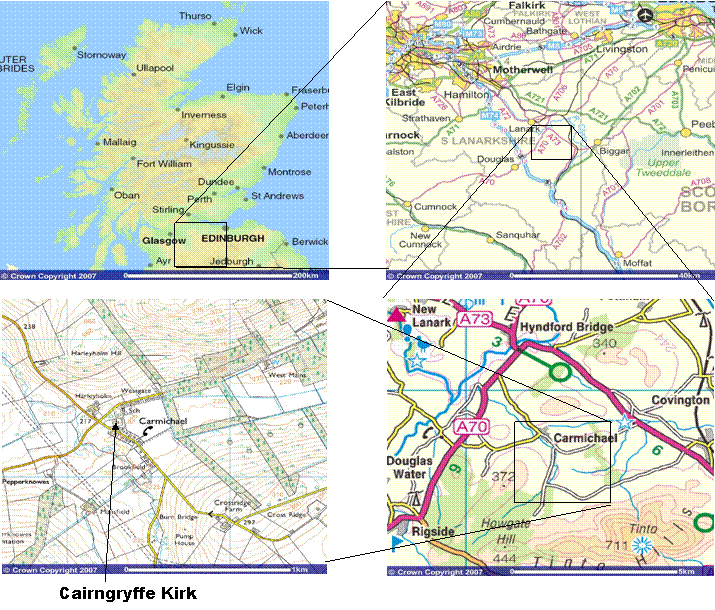 <![endif]>
Images produced from the Ordnance Survey Get-a-map service. Images reproduced with kind permission of Ordnance Survey and Ordnance Survey of Northern Ireland.