Anna Chapliancy
A Commissioning Service was held at Douglas Valley Church on Saturday the 2nd of April for our local Anna Chaplain.
Angela Brydson, who is a Deacon of the Church of Scotland and the Community Outreach Work for the Southern Ministry Cluster, was commissioned as an Anna Chaplain. Angela has become the first Anna Chaplain in Scotland.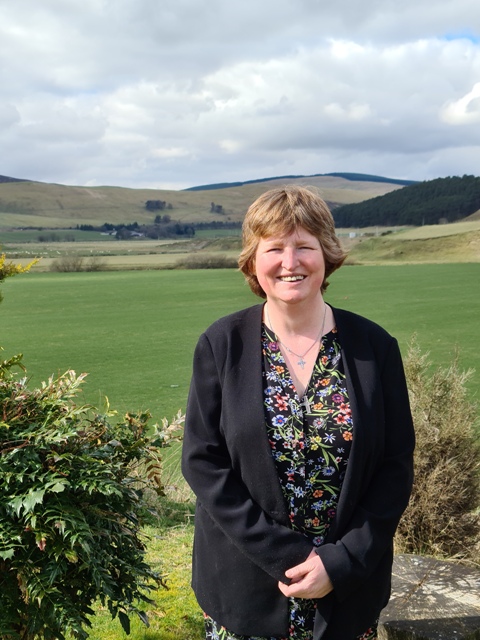 The service was lead by the Rev Dr Nikki Macdonald of Upper Clyde with representatives of the other churches taking part.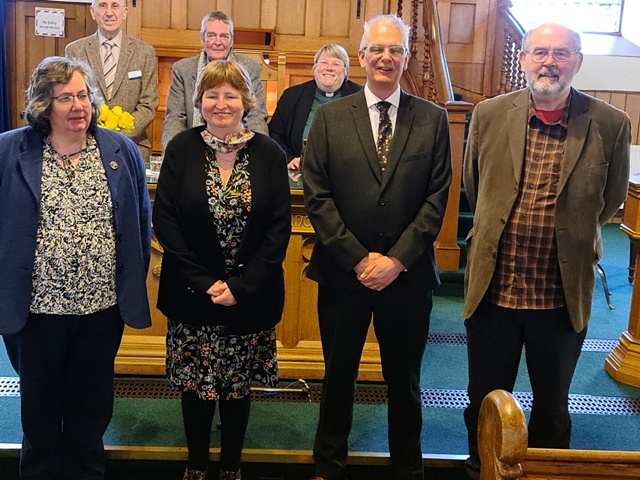 Back row left to right, Jim Watt Elder, at Cairngryffe and Co-Moderator of Forth Valley and Clydesdale Presbytery, Denham MacDougall, Elder at Cairngryffe and Interim Moderator at Douglas Valley, Rev. Nikki Macdonald, Minister of Upper Clyde.
Front row left to right Rosmairi Galloway, Session Clerk Cairngryffe, Angela Brydson, our new Anna Chaplain, Andy Robinson, Session Clerk Douglas Valley,Rev George Shand, retired minister Tinto Parishes.
Anna Chaplaincy was founded in 2010 in Alton in Hampshire by television presenter Debbie Thrower. It is a chaplaincy for older people, aiming to promote their spiritual welfare, Anna Chaplaincy is person centred, non-judgmental ministry for people of strong, little or no faith at all. Visiting older people wherever they live, at home, in sheltered housing or care homes.
Angela has been working as the Community Outreach Worker for the Southern Ministry Cluster; an area covering the parishes of Upper Clyde, Douglas Valley and the Tinto parishes of Cairgryffe, Libberton and Quothquan and Symington since early 2021. She has become involved in a number of local community projects since then, including the Farming Ministry at Lanark Market on a Monday. The Anna Chaplaincy adds another important aspect to her work. She has already planned a number of short- and long-term projects as part of Anna Chaplaincy in Upper Clydesdale.