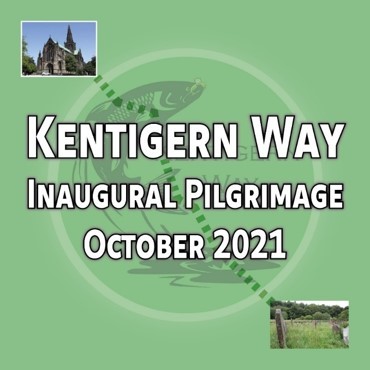 The new Kentigern Way Pilgrim Route, from Annan Old Church to Glasgow Cathedral, runs past Cairngryffe Kirk.
The Inaugural Pilgrimage took place from 8th - 20th October 2021 and was undertaken by two of the Kentigern Way Steering Group, Bill and Christine Jack. They passed Cairngryffe Kirk on Thursday 14th October on the Biggar to Lanark leg of their journey and were met by two elders who showed them round the church.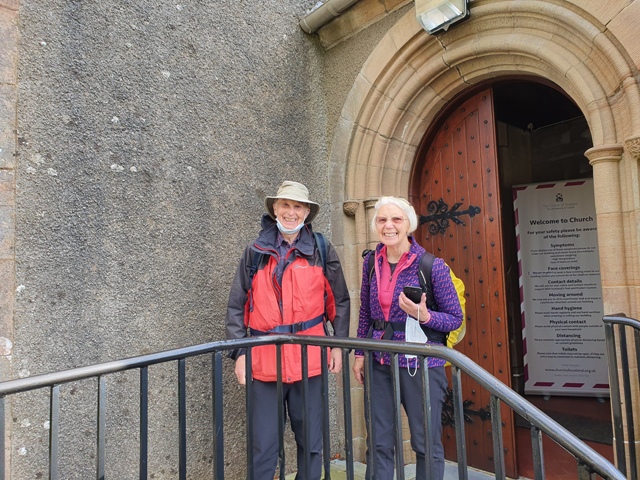 The Pilgrimage route starts at Hoddam, travels the Annandale Way to Moffat, follows the Southern Upland Way to Traquair. Takes the Cross Scotland Drove Road to Peebles, then follows the John Buchan Way to Broughton, then on to Biggar. The section from Biggar to Lanark, takes back roads, Biggar to WolfClyde, to Cormiston, Boat Bridge Thankerton, crosses the A73 at Tinto Tearoom, comes round the foot of Tinto following the Cycle path route to Carmichael, continues out to the A70 towards Hicklebirnie, crosses the A70 following the Kirkfieldbank Road, takes the path down to cross the Clyde at the power station weir to New Lanark.
After New Lanark the route follows the Clyde Walkway to Glasgow.